Where To Buy
Ebo Catpal is now available on:
Adorama
Address: 42 W 18th Street New York, NY 10011
Customer service·: 800-223-2500
Facebook: @Adorama
Instagram: @adorama
Learn More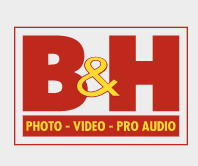 B&H Photo Video is an American photo and video equipment retailer founded in 1973, based in Manhattan, New York City.
Address: B & H Foto & Electronics Corp. 420 9th Ave, New York, NY 10001
Customer service·: 800 221 5743
Learn More
Huby
Address: 87 rue de Fontenoy, 59100, Roubaix-BlancheMaille by Euratech, France
Customer service·: (+33)972010130
Email: contact@huby-innovation.com
Learn More
Bol.com
Address: Papendorpseweg 100,Utrecht, 3528 BJ, NL
Customer service·: +31 303104999
Facebook: @bolpuntcom
Learn More
Best Pet Pal trading as Singapore Hobby Supplies Pte Ltd
Address: 150, South Bridge Road, Fook Hai Building, #B1-23, Singapore 058727
Contact number: +65 65321993
Whatsapp: +65 9117 8747
Email: sales@singahobby.com
Learn More
FAG CO.,LTD.
Address: 4-31-3, Shimbashi, Minato Ku, Tokyo To, 105-0004, Japan
Email: info@fagcorp.com
Learn More
Petology Co., Ltd
Address: N007034 47/402 Narita Building, Popular Rd, Banmai, Pak-kret l, Nonthaburi 11120
Phone: +66959078968
Email: Sales@petology.co.th
Facebook: @petologythailand @ebothailand
Instagram: @petology.co.th @ebothailand
Learn More
VANCITY UAV
Address: 4054 148th Ave NE, Redmond WA 98052
Customer service: 1844-805-9842
Customer support: support@vancityuav.com
Learn More

More Coming Soon!
If you would like to become our distributor, please send us an email at sales@enabot.com.